Wahlnachlese zur Europawahl
Europa wählt am 26. Mai 2019 ein neues Parlament. Bis zuletzt bleibt der Wahlkampf spannend. Werden Europaskeptiker tatsächlich mehr Sitze gewinnen als 2014? Verliert die Große Koalition aus konservativer EVP u nd sozialdemokratischer S&D ihre Mehrheit? Wer wird Präsident der Europäischen Kommission? All diese Fragen möchten wir gerne mit Ihnen diskutieren und laden Sie deshalb herzlich zur Wahlnachlese mit Herrn Prof. Michael Kaeding und Herrn Prof. Karl-Rudolf Korte ein. Weitere Informationen finden Sie hier.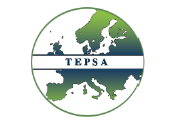 TEPSA - What Future for Europe after the EP elections? National perspectives from seven European countries
With nationalism on the rise in Europe and the foreseen departure of the UK from the Union by late October, the upcoming European Parliament elections will be a very important moment for the future of the EU. In order to discuss the results of the elections in the EU member states, TEPSA organises an election debriefing event at the Fondation Universitaire on Monday 27 May 2019, from 13:00 to 16:30. The conference will enable participants to engage in first-hand post-election assessments with leading think-tank analysts and academics, bringing together a truly European perspective. The conference is part of the Europe for Citizens programme, funded by the European Commission, whose main goals are to enhance civic participation at EU level and build a European identity, based on a common history, culture and values. Please click for more detailed information about the project and the event.
Der Countdown läuft: noch 100 Stunden bis zur Europawahl
Vom 23. bis 26. Mai 2019 wählen die Bürger/-innen der Europäischen Union zum neunten Mal das Europäische Parlament. Die wirtschaftlichen, finanziellen und sozialen Turbulenzen des letzten Jahrzehnts, die europäische Migrationsfrage und der Austritt Großbritanniens aus der EU haben die Grundlagen der europäischen Integration erheblich erschüttert. Wahlerfolge von EU-Systemkritik übenden Populisten – rechts wie links – zeigen, dass die Zeiten breiter politischer Mehrheiten für ein zukunftsorientiertes Europa vorbei sind. Viel steht im Europawahljahr 2019 auf dem Spiel. Passend zu dieser wichtigen Wahl hat der Jean-Monnet-Lehrstuhl für Europäische Integration und Europapolitik der Univsersität Duisburg-Essen einen Europawahlratgeber verfasst. Dieser macht die Bedeutung der Wahl deutlich, liefert Argumente für die Teilnahme und hilft, das politische System der EU noch besser zu verstehen.Im Rahmen einer kurzen Vorstellung dieses Ratgebers laden der Jean-Monnet-Lehrstuhl und die VHS Duisburg zu einer Informations- und Diskussionsveranstaltung ein. Kurz vor dem Startschuss zur Europawahl 2019 möchten wir Sie gerne auf einige Besonderheiten hinweisen und Ihnen die Möglichkeit geben, letzte Fragen zur Diskussion zu stellen. Durch die Veranstaltung führen das EU-Forscherteam um Prof. Dr. Michael Kaeding vom Jean-Monnet-Lehrstuhl für Europäische Integration und Europapolitik sowie Manuel Müller, Referent der Geschäftsführung am Institut für Europäische Politik und Herausgeber des Blogs "Der (europäische) Föderalist". Weitere Informationen finden Sie hier.
Duisburg und die Europawahl 2019 - Präsentation und Diskussion der Ergebnisse einer Bürgerbefragung
Studierende der Politikwissenschaft von der Universität Duisburg-Essen haben im April Duisburger Bürgerinnen und Bürger zu ihren Meinungen und Positionen zur Europawahl und zur EU befragt. Zum Austausch über die Ergebnisse der Befragungen lädt Sie das EUROPE DIRECT EU- Informationszentrum der Stadt Duisburg in Kooperation mit der Universität Duisburg-Essen ein, um im Format eines World-Cafés, in mehreren gemischten Gesprächsrunden über verschiedene Themen rund um die Europawahl zu diskutieren. Weitere Informationen finden Sie hier.
Mercator Salon: Diesmal wähl' ich: Aber was?
Am 26. Mai 2019 findet die Europawahl statt, bei der alle Bürgerinnen und Bürger dazu aufgerufen sind, ihre neuen Repräsentantinnen und Repräsentanten im Europäischen Parlament zu wählen. Die Europawahl ist wichtig, weil die im Europäischen Parlament gemachten Gesetze direkte Auswirkungen auf zahlreiche Politikbereiche und rechtliche Regelungen in jedem Mitgliedstaat haben. Sie finden Niederschlag in viele Details unseres Alltags, oft ohne dass es uns bewusst ist. Die Wahl in diesem Jahr wird zudem als "Schicksalswahl" beschrieben, die zeigen wird, ob Europa als wertebasierte Gemeinschaft gestärkt wird oder ob europaskeptische und nationalistische Kräfte weiteren Aufwind erfahren. Der europäische Zusammenhalt steht auf dem Prüfstand. Die Stiftung Mercator läd Sie deshalb herzlich ein, sich Ihre eigene politische Meinung zu bilden, mit den Kandidat*innen zum Europaparlament aus NRW zu diskutieren und Ihre Fragen rund um die Europawahl zu stellen. Weitere Informationen finden Sie hier.
NRW debattiert Europa: Europawahl 2019
Am 17. Januar fand das Finale der 4. Auflage von NRW debattiert Europa in Duisburg statt. Thema der Abschlussveranstaltung war die bevorstehende Europawahl 2019. Hunderte Besucher waren gekommen, um die engagierten Worgefächte der Teilnehmer zu verfolgen. "Nichts ist so schön, als wenn sich so viele Leute aus NRW über Europa austauschen", so Prof. Dr. Michael Kaeding, der den landesweiten Wettbewerb 2015 in Kooperation mit der Staatskanzlei NRW ins Leben rief. Die Universitäten Münster, Wuppertal, Bochum setzten sich in den Vorrunden durch. Den Düsseldorfern gelang schließlich über die Lucky-Loser-Regelung der Einzug ins Halbfinale. Im Finale setzten sie sich dann gegen ihre Mitstreiter aus Wuppertal zur Frage, ob das Europaparlament die Kommission unabhängig vom Rat wählen solle, durch. Somit wandert der Pokal zum ersten Mal nach Düsseldorf und weiterhin durch NRW. Einen ausführlichen Bericht der Abschlussveranstaltung sowie Bilder finden Sie hier.